Trending: My transitional wardrobe wish list with Farfetch
Autumn has officially landed on the calendar, but with some warmth still hanging around, now's the time to get ahead and get thinking about what you'll wanna be wearing when the days and nights begin to cool down. To be ahead of the style game, you've gotta be on top of the trends and more importantly plan ahead. So to give you a little guidance and an exclusive insight into what's getting my attention as the season changes, Farfetch invited me to share my personal Autumn wardrobe wish list.
You'll get a look at my curated items, picked all by me from Farfetch - home to over 700 luxury fashion boutiques, all in one place. It makes for easy shopping when you're sitting in bed in your pjs using their app 😅
ITEM NUMBER ONE // A.P.C. LOGO SWEATSHIRT
I'm a sucker for monochrome. I guess it's partly because it's such a flexible tone that allows you the freedom to pair it with anything. It's basically the 'you can't screw it up' kinda deal. This A.P.C. sweatshirt is a perfect fit for the unstable nature of the trans-seasonal weather. Might be warm during the day, but cooler at night. So to make sure I look cool, in the cool this is an easy add to my wish list.
ITEM NUMBER TWO // DIESEL SPEECH BALLOON SHIRT
Ok there's two things I really love about this piece. A) it's a short sleeve shirt and B) it's a bit of fun. I'm drawn to items that have some contrast and colour and this one ticks the box. If you're a little shy of trying something that has a bit of pizzaz to it, then wearing something like this is a good start. This Diesel short sleeve has got plenty of personality but it's not overbearing. It's where I tend to play with my personal style. With this piece, I'd often tuck the shirt into my trousers, a key on trend style this season.
ITEM NUMBER THREE // OBEY DRAWSTRING TROUSERS
Yes, good first observation - these do kinda remind you of a pair of trousers your grandad might wear, well that old boy has got style and you should be appreciating it. I'm totally all over these easy-going but great pair of Obey drawstring trousers. With the elasticised waistband and slightly cropped leg, you're free to go about those activities outside while there's still some sun and heat left and the pants won't stop ya. It's function meets fashion. Another good pick for my wish list.
ITEM NUMBER FOUR // EYTS MOTHER LOW TOP LEATHER SNEAKER
If you've been following my blog and subsequent rants, you'll have probably picked up on my addiction to crisp white sneakers. They're your best friend for making an entire outfit look fresh and sophisticated, with next to no effort required. White sneakers also gift you the flexibility of being able to pair any type of trouser, pant or short. Whether that's a skinny denim, a relaxed or cropped pant, these will look so good on your feet. And you'll probably notice that they totally work with the above Obey drawstring trousers.
I spotted these Eytys Mother low tops while browsing the extensive sneaker line up and loved the minimalistic design and overall shape, but what really captured me was the small dose of purple colour on the tabs. It's a real simple shoe that'll just work. These went straight from my wish list to buy now and in the cart and done. That felt good.
ITEM NUMBER FIVE // KOMONO ROUND FRAME SUNGLASSES
No matter the weather, a pair of shades will help elevate your style. I've got a pretty large collection of shades going on and I'm forever adding to it as if it's some sort of stamp collection that I'll eventually pass onto my grandchildren. Komono are at the forefront of the eyewear game and these round frames are a testament to that. As soon as I came across this particular pair I was attracted both to the style of the frame - with its quite classic round lens - and also the treatment of the arms which seem to pay homage to granite bench tops. These ooze a heap of style and they won't ooze out your money, so a good addition to the wish list I think!
ITEM NUMBER SIX // COMME DE GARCONS WALLET
Well no wardrobe is complete without a few accessories, and I've got the shades so now I needed something else. A dapper wallet was the answer. There's so many good options on offer that I'd easily end up with 10 wallets, so I narrowed my thinking towards something simple, understated yet elegant.
This Comme Des Garcons Wallet basically found me. It was exactly what I was looking for. I don't want to be weighed down with a wallet full of useless cards and a stack of coins I can't even buy a decent bag of mixed lollies with. This was what I needed. What's extremely rare and powerful about this wallet is that it's unisex, and it's one of the reasons behind why I'm committed to getting it. While it's a small token of breaking down the gender divide, it's still a statement and I'm all for it. With Farfetch's lightening quick shipping it'll be in my pocket before the weekend. Fizzing!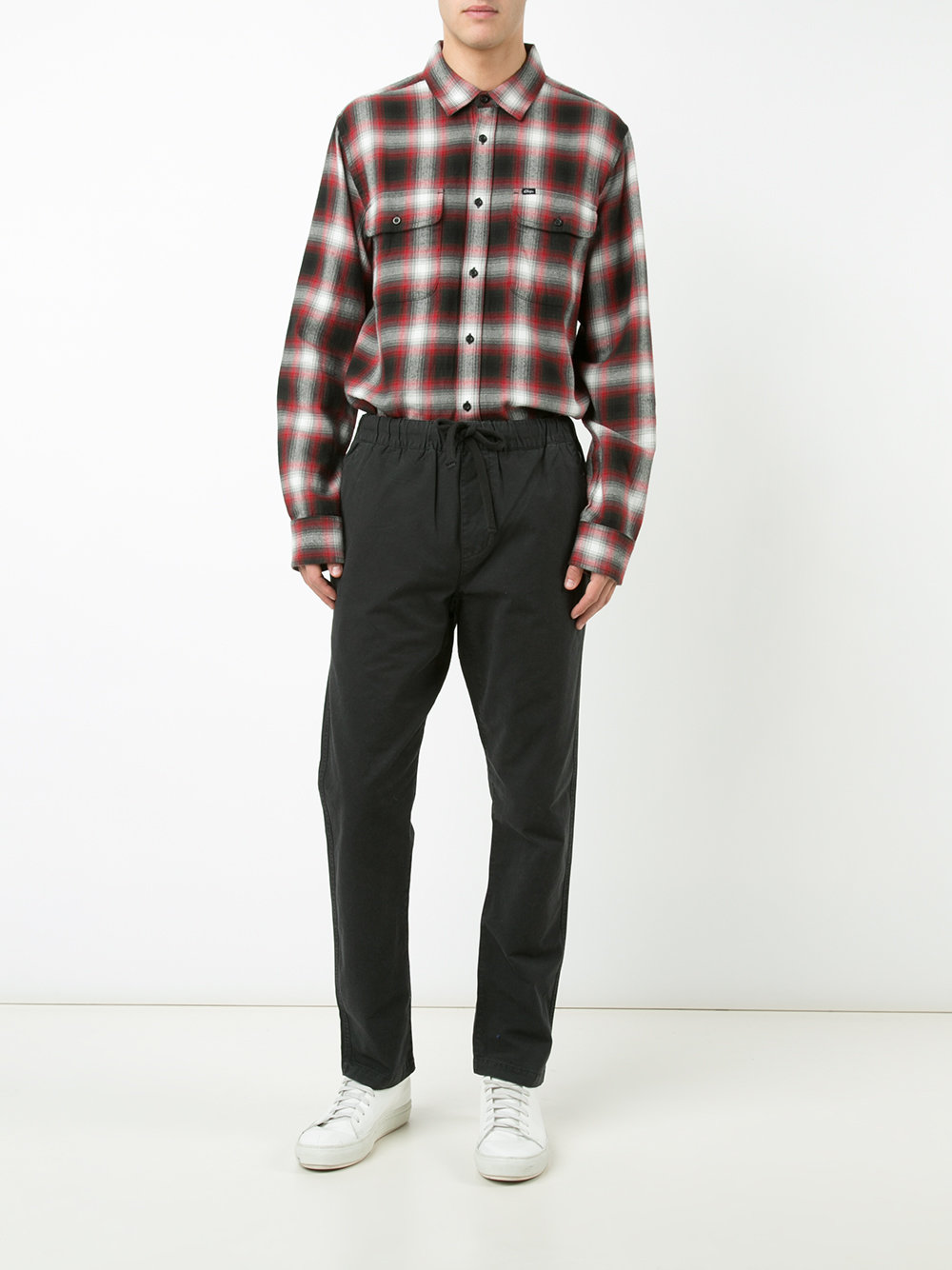 Ok this wish list is actually now starting to become what's in my cart currently. Anyone wanting to donate to my ummm charity? 😅 Hopefully my personal wish list has given you some inspiration as we transition across to the cooler Autumn months. If you need any help or have any questions on getting style ready this season, just fire me a note anytime.
I'd love to know what's on your wish list too, so leave me a comment. Plus you can start your own wish list by hitting the button below 👌🏼
jb
This article was created in collaboration with the online fashion boutique Farfetch.com however all choices, words, opinions and creative direction are all me.